On 31st August 2020, Enterprise Ireland opened the door to applications for the Covid-19 Online Retail Scheme.
As per the Enterprise Ireland website:
"The purpose of this fund is to enable Irish-owned retailers to enhance their digital capability and to develop a more competitive online offer that will enable an increase in their customer base and build a more resilient business in the domestic and global marketplace, both online and offline.
Successful applicants will be awarded funding to support a maximum of 80% of the project eligible costs with a maximum grant of €40,000."
Who Is Eligible?
Applications are limited to Irish owned retail enterprise with >10 full time employees on or before 29/02/2020 who:
Have an existing online presence
Drive the majority of their revenue from selling products directly to individual customers
Operate a B2C model
Propose a minimum of €12,500 project spend (of which €10,000 will be covered by the grant)
For more information on some other restrictions see here.
What Does The Grant Cover?
The grant is available to cover:
Research (e.g. technical web analytics audits, analytics insights audits (top performing channels, markets, devices, audiences), competitor audits, conversion rate audits.
Strategy development (e.g. Development of Digital Strategy Roadmap, Value Proposition Development, SEO and Social Strategy
Implementation (e.g. platform optimisation, conversion optimisation, search engine optimisation, systems integration)
In-house training (e.g. CMS training, SEO training, web analytics training)
How Can I Help?
I can help you to:
Ensure that your web analytics data is clean, reliable and actionable so you can build out a data driven digital strategy
Provide actionable insights from your website in relation to product performance, traffic and revenue, traffic sources and content to inform your digital strategy
Identify and fix pain points in your online sales / checkout funnel to improve on-site conversion rates
Implement enhanced e-commerce tracking for in-depth insights for your e-commerce store including product impressions, clicks, purchases, add to carts as well as checkout funnel steps.
Develop and implement an SEO Roadmap to ensure your site attracts as much free relevant organic search traffic as possible, minimising your reliance on paid channels like Facebook and Google Ads
Work with your team to develop a Digital Strategy Roadmap based on identification of Target Audiences and Objectives, KPIs, Metrics, Obstacles, Solutions, Messaging, Comptetiton and Required Content for each of these audiences.
Upskill your internal teams on Google Analytics and SEO with in – house training workshops
I have put together the package below for illustrative purposes to show just how much you can get for just €5,600 if you qualify for full funding through the Covid-19 Retail Scheme.
| | | | | |
| --- | --- | --- | --- | --- |
| Task | Details | Output(s) | Value | Actual Cost with Funding |
| Google Analytics Technical Audit | A technical Google Analytics audit audits your Google Analytics configuration to ensure that it is collecting clean, reliable, actionable data. This should not be taken for granted, believe me! | A checklist of fixes to ensure your Google Analytics data is clean, reliable and actionable. | €800.00 | €160.00 |
| Google Analytics 12 Month Insights Audit | A 12 Month Google Analytics Insights Audit will typically offer you insights into the amount of traffic and revenue generated by your site, the channels, campaigns, markets and devices that are driving the most traffic and revenue, how users are finding your site and what pages the enter on and exit from, how users use your internal search bar, what categories of products and specific products sell best in which markets. | A Google Analytics Insights report to input into your digital strategy with vital information on recommended channels and products/categories for specific markets as well as technical website issues andn opportunities. | €1,000.00 | €200.00 |
| Conversion Optimisation Audit | A Conversion Optimisation Audit will involve setting up sales funnel tracking on your site and identifying the top points at which users give up on a potential purchase. Once the pain points are identified analytics, heat mapping and questionnaires will help pinpoint the specific issues that need to be addressed to improve your conversion rate. | Conversion Rate Optimisation Roadmap | €1,500.00 | €300.00 |
| Enhance E-Commerce Tracking Configuration | Configuration of Enhanced E-Commerce Tracking in Google Analytics in collaboration with your development team to track product impressions, clicks, purchases, add to carts as well as checkout funnel steps. | Fully configured Enhanced Ecommerce Tracking. | €1,700.00 | €340.00 |
| SEO Audit | In depth audit of your website in terms of Technical SEO, Content and Site Authority. Also includes Competitor Keyword and Link Profile Analysis, Keyword Research and International SEO Consultancy. | 12 Month SEO Roadmap consisting of prioritised, time based actions. | €2,800.00 | €560.00 |
| 12 Months SEO Reporting and Implementation | Implementation of SEO Roadmap, monthly progress reporting to keep on top of implementation updates and google algorithm updates. | Monthly SEO Report and Fixes | €9,000.00 | €1,800.00 |
| 12 Months Content Creation | 4 x 1,000 word blog posts including images and 12 x Facebook/Instagram posts per month (courtesy of EM Content Creative). Topics based on keyword research covered in our SEO Audit. | 4 x Blog Posts and 12 x Social Posts Monthly. | €6,700.00 | €1,340.00 |
| Digital Strategy Development | Based on information from our Google Analytics 12 Month Insights Audit along with a Digital Strategy Development workshop, I will work with you to identify Target Audiences and Objectives, KPIs, Metrics, Obstacles, Solutions, Messaging, Comptetiton and Required Content for each of these audiences culminating in a 12 month Digital Strategy Roadmap. | Digital Strategy Roadmap | €2,500.00 | €500.00 |
| In House Google Analytics Training | In depth customised Google Analytics training, generally covers: What is Google Analytics? How does it work? What does Google Analytics track? Google Analytics Account Structure. Google Analytics Goals (inc. intro to Google Tag Manager). Google Analytics Measurement Planning. Standard Reports – Overview, Realtime, Acquisition, Behaviour, Conversions. Custom Reporting for Google Analytics. | Upskilled internal team. | €1,000.00 | €200.00 |
| In House SEO Training | Customised training workshops for webmasters, content teams, marketing teams and dev teams. | Upskilled internal team. | €1,000.00 | €200.00 |
| Total | | | €28,000.00 | €5,600.00 |
How To Apply?
Application must be made via the Enterprise Ireland Online Application System during the Call open dates. Please note that together with the online application companies MUST provide latest statutory accounts (no more than 2 years old) directly to Enterprise Ireland before the call close date. Upon submission of the Online Application Form you will receive an email with details of where to submit these accounts.
Call Open date: Monday 31st August 2020
Call Close date: Monday 28th September 2020 at 3pm
If you'd like any assistance with your application or if you have any questions around how I could help you with any of the tasks I've outlined above, feel free to get in touch via the form below.
Get in Touch
Get in touch if you'd like to discuss a possible project.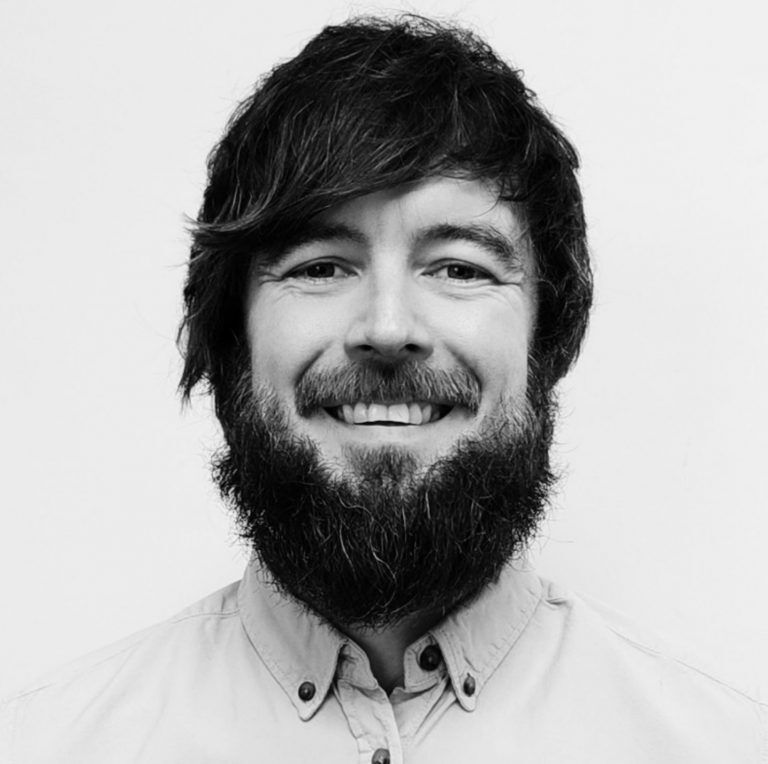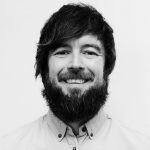 Darren is SEO Growth Lead at Velocity Growth. He is experienced in developing bespoke SEO roadmaps and implementing long term SEO strategies to build organic visibility, traffic and conversions for clients across a diverse range of industries.