I'm often asked by clients what tools they should use to help them improve their SEO. The fact is that the "SEO tools" market is heavily saturated. There are lot's of different tools claiming to be your All-In-One SEO toolkit – however, SEO is a very broad area and such tools often fall into the "jack of all trades, master of none" category.
There are a couple of different tools that excel at each different aspect of SEO – from high level auditing tools, impression and click data tools, link related tools, keyword tracking tools and reporting tools. Below, I have listed the top 5 SEO tools that I have been using for each of these purposes over the past while.
Screaming Frog (For High Level SEO Audits)
The Screaming Frog SEO Spider is a powerful website crawler that allows you to crawl large (or small) websites and analyse the results in real-time. It gathers a huge amount of technical data that allows SEOs to improve performance of their site on major search engines. Some key features include:
Page Titles & Meta Description Analysis – Screaming Frog identifies meta titles and descriptions that are too long, short, missing, or duplicated across your site.
Redirect Auditing – Screaming Frog identifies temporary and permanent redirects on your site as well as identifying redirect chains and loops which may be wasting crawl budget or causing search engine crawlers to "get lost" in your site.
Duplicate Content Discovery- Screaming Frogs algorithm identifies exact duplicate URLs, partially duplicated elements such as page titles, descriptions or headings and find low content pages.
Broken Link Identiication: The tool also finds broken links (404s) and server errors on your website – you can identify exactly where the broken links are linked from and fix them to improve UX and SEO.
Robots & Directives Review – Screaming Frog allows you to view URLs blocked by robots.txt, meta robots or X-Robots-Tag directives such as 'noindex' or 'nofollow', as well as canonicals and rel="next" and rel="prev".
XML Sitemap Generation – An XML Sitemap feeds search engines data on the pages of the site as well as the crawl priority or hierarchy of site content. Screaming Frog allows you to create XML Sitemaps and Image XML Sitemaps, with advanced configuration over URLs to include, last modified, priority and change frequency.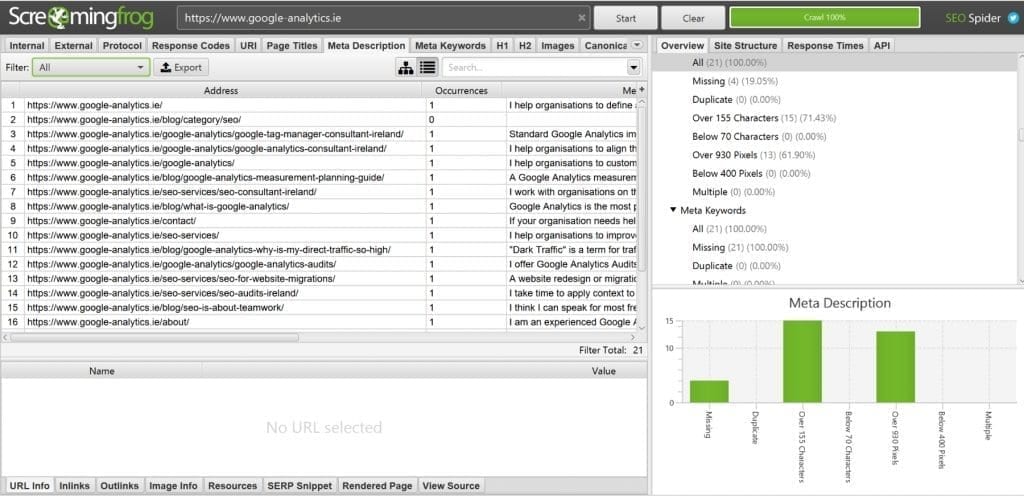 Google Search Console (For Impressions and Click Data)
Google Search Console is a free tool available to anyone with a website. It allows you to monitor and report on your sites performance on the Google Search Engine Results Page (SERP). You don't necessarily need a Search Console account to appear in Google's SERP but it helps by allowing you to submit an XML sitemap so that Google understands the URLs on your site and their priority which helps in getting your important content indexed.
It also helps you to understand how Google and its users view your website and shows you the following metrics over time at both site, keyword and page level:
Clicks
Impressions
Average Click Thru Rate
Average Position
This information allows you to optimize for better performance in Google search results. For example for content on your site with a good average position and a lot of impressions, but a low CTR, you should review the meta titles and descriptions versus competitors and make them more appealing for users to click. Or conversely, for content on your site that has high CTR but a poor average position and low impressions, you should try to build the authority of that page through inbound links and also optimise on page content (titles, H1s, first paragraph, image alt texts, etc.) in order to improve relevance – both of which should result in improved average position and more impressions – more impressions whilst maintaining a high CTR = more traffic!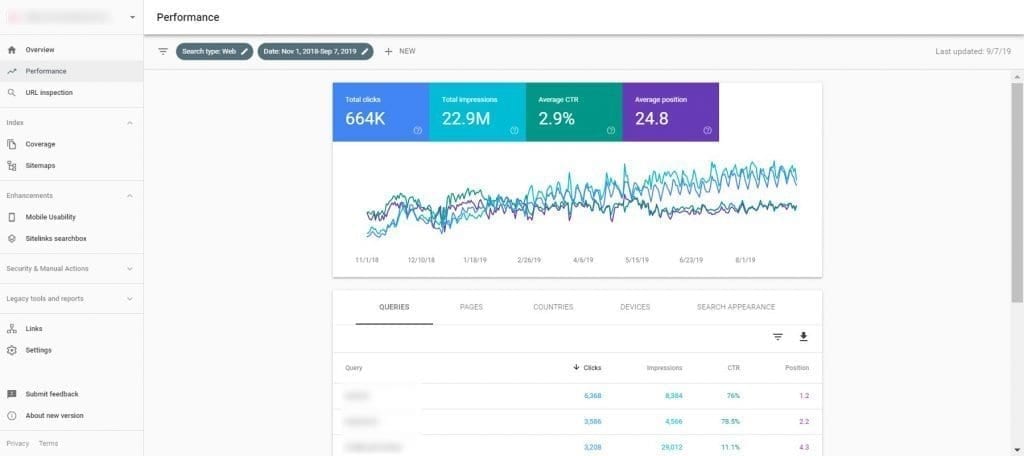 MOZ Link Explorer (For Inbound Link Strategy)
Since starting as an SEO consulting company in 2004, Moz has grown into one of the most trusted providers of SEO tools for professionals and casual users alike. Moz offers a wide range of SEO tools including their Keyword Explorer, Fresh Web Explorer, On-Page Grader and Rank Tracker. In my humble opinion, many of these tools have been surpassed by competitors in the years since the King of SEO, Rand Fishkin, left MOZ. However, one tool that I still find very useful is the Link Explorer.
Link Building or "Site Authority" is one of the 3 key pillars of SEO and the MOZ Link Explorer offers excellent insight into your sites link profile as well as that of your competitors. This allows you to map out your link profile and identify what type of content is working well for you in terms of building your websites authority. It also allows you to undertake a GAP analysis to identify authority building content and link sources that your competitors are taking advantage of that you are not.
Moz starts by calculating your "Domain Authority," a search engine ranking score developed by Moz that predicts how well a website will rank on search engine result pages (SERPs). You can dig deeper into the different aspects of your link profile including:
assessing the number and quality of links to your site
identifying the most valuable pages in terms of link density
listing your most effective link anchor texts
ranking the trustworthiness and credentials of any domains linking back to you
By allowing you to compare key link metrics with up to 4 competitors side by side you can see where your competitors are performing better (or worse), what domains are driving their traffic, and what type of content is attracting links.
All this information is invaluable in establishing an effective link building strategy for your website.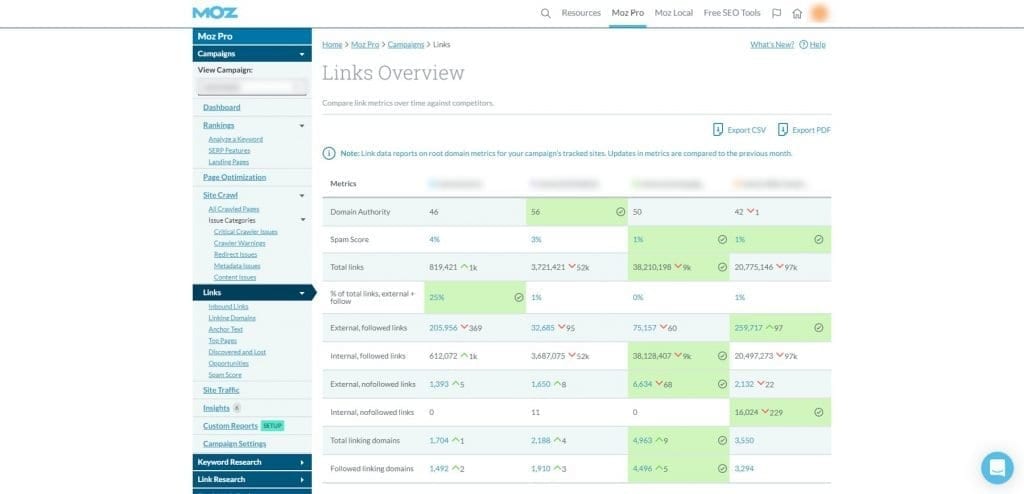 SEMRush (For Keyword Tracking)
According to their own website: SEMrush is an all-in-one tool suite for improving online visibility. Our tools and reports provide the following digital marketing services:
SEO
PPC
Keyword Research
Competitive Analysis
Social Media Marketing
Public Relations
Content Marketing
Marketing Insights
Business Management
So your subscription in this case gives you access to A LOT of information. Some of the reports are more accurate and useful than others. Some aren't quite as useful as their competitors equivalents (in my humble opinion) but all round it's an excellent tool to have in your SEO armoury. The two features I use most often are the Site Audit tool (which offers much the same information as a Screaming Frog crawl) and the Position Tracking tool which allows you to track your website's ranking for target keywords in the Google top 100 organic and paid results.
You can also keep track of competitors' keyword rankings. A side-by-side comparison of your rankings versus your competitors' points out search terms you need to focus on more, or terms that your competitor have overtaken you on over time.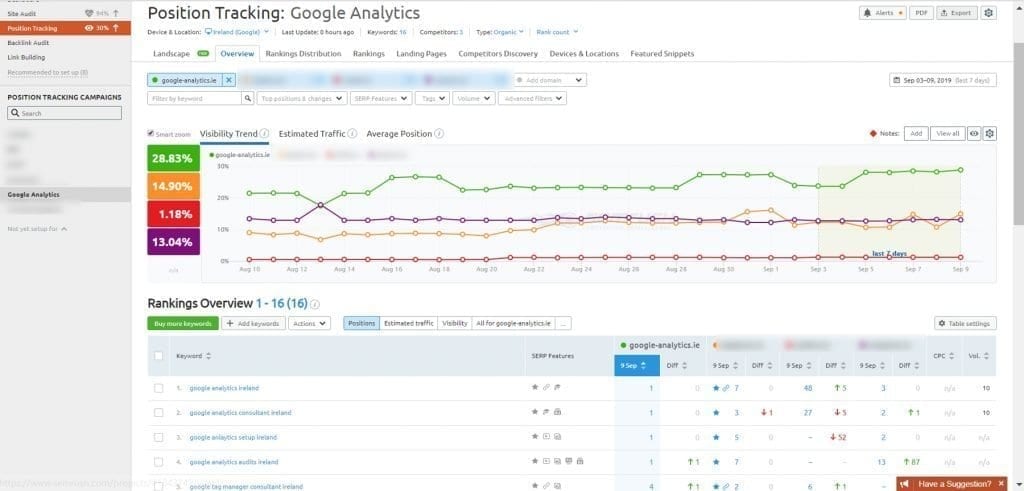 Google Data Studio (For Reporting)
What good is all this great SEO data if you can't clearly report on it to those who need to know?
Whether you're a consultant or agency reporting to clients, or an internal team reporting up to senior management, communicating and presenting key metrics to people who aren't necessarily familiar with the data can be pretty complicated. Add to that the fact that you generally need to present different information from different sources, and SEO reporting can get extremely messy.
Data Studio is Google's free data visualization and business intelligence reporting tool which lets user connect to their data and turn that data into beautiful, informative reports that are easy to understand, share, and fully customisable.
From an SEO perspective, the beauty of Google Data Studio is that you can combine data from Google Analytics, Google Search Console and other SEO tools like Screaming Frog, MOZ or SEMrush (via Google Sheets imports) into one central SEO monthly / quarterly report.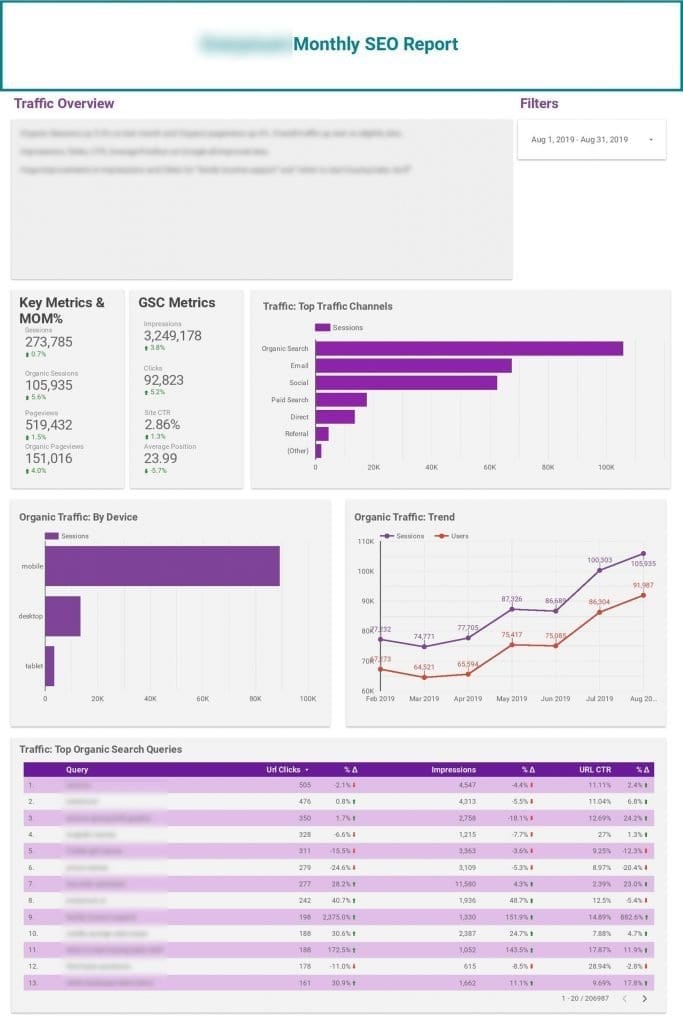 Download The Infographic: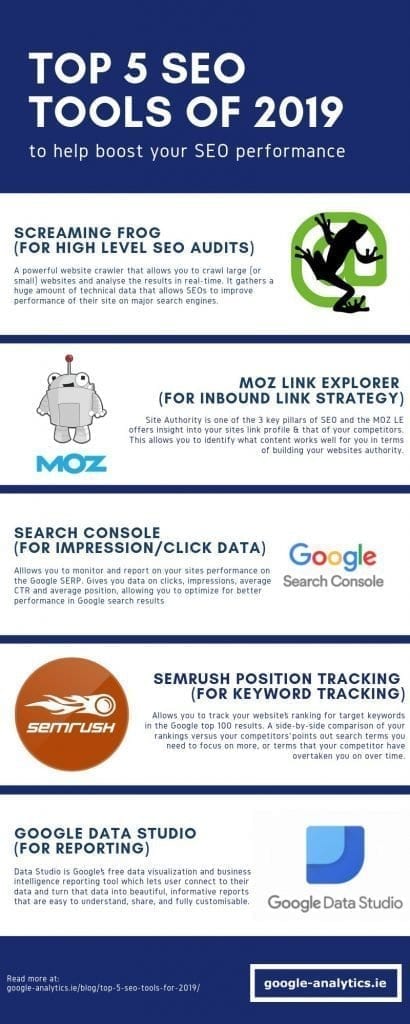 Get in Touch: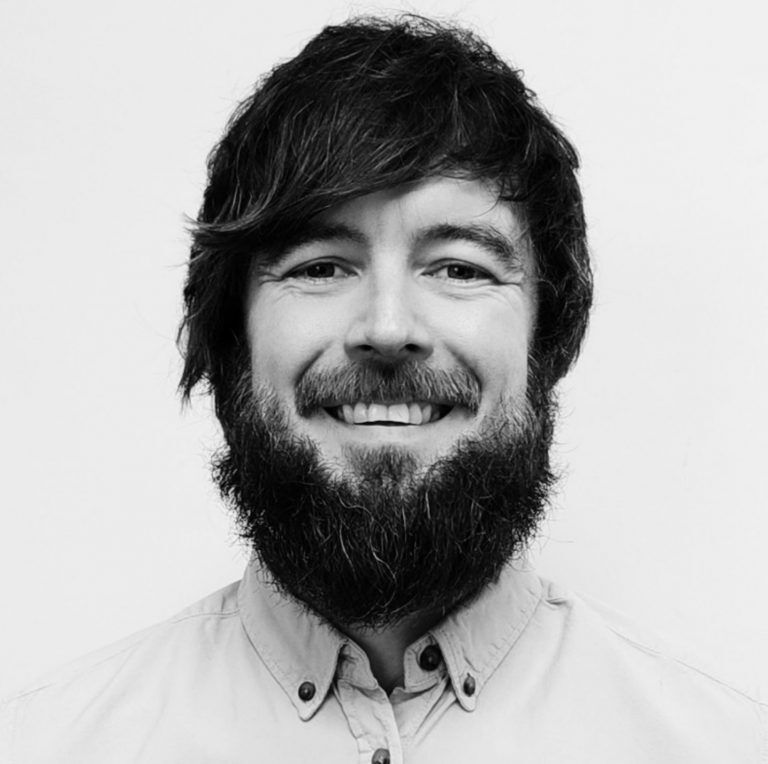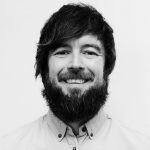 Darren is SEO Growth Lead at Velocity Growth. He is experienced in developing bespoke SEO roadmaps and implementing long term SEO strategies to build organic visibility, traffic and conversions for clients across a diverse range of industries.