Online Digital Marketing Training
I offer tailored online (Zoom) training sessions around the topics of Google Analytics and SEO to organisations and teams across Ireland.
There is TONNES of information and resources out there on the web about Digital Marketing, Google Analytics and SEO. Sometimes it can be difficult to know where to start.
Even many highly accredited courses, particularly on the topics of Google Analytics and SEO are extremely broad.
Realistically – if you run a small business you have limited resources and limited time available to become a master of either.
Luckily, you don't really need to be. Think about it – you need to know two things about either topic:
1. How it works; 2. How you can take advantage of it for your specific organisation and objectives. Everything else is superfluous.
That is why I offer tailored, personalised online training classes for small and medium businesses who want to get a handle on Google Analytics or SEO and want to focus specifically on how best to utilise them in the context of their own specific business, industry, marketplace and objectives.
Personalised online Google Analytics training sessions for your organisation.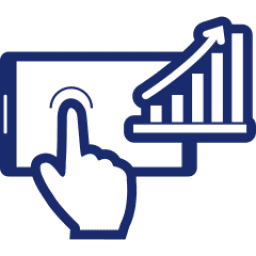 SEO Training
Personalised online Search Engine Optimisation training sessions for your organisation.
Are you getting the most out of your Digital Marketing efforts?
If not, get in touch to discuss a tailored Google Analytics or SEO training session for your team.